Pipeline fittings and metering products for the water industry in Ireland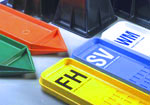 S W Carty offers the water and instrumentation industries in Ireland a wide range of pipeline fittings for water pipes of all materials and sizes, and metering products from small domestic meters up to the largest zone meters. We also offer accessories such as marker posts and control valves. Most of these products can be supplied ex-stock from our warehouse on the outskirts of Dublin. Details of the ranges we offer are shown in Products.
We aim to understand customers' needs to ensure that we are able to supply your particular specifications of product for immediate delivery, cutting down the inventory customers need to hold and improving their operational and financial efficiency. You can learn more about this in our customers' own words on our customers page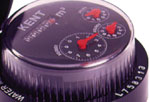 We work closely with supplier partners such as Elster Meters, Tyco Flow Control and Boddingtons to ensure that we have good product availability and competitive pricing. Even where a manufacturer has their own marketing presence in Ireland we can often supply faster from our stocks in Dublin than they can from an overseas manufacturing plant.
Our sales office is staffed by knowledgeable customer support staff who know our product ranges and individual customer's requirements well. Please contact us to discuss your requirements.