Valves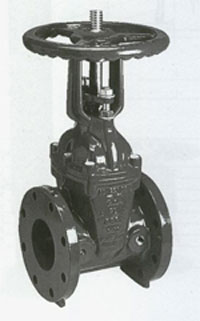 We supply valves from a number of manufacturers and offer many types of valve such as:
Sluice valves from 50mm to 300mm, clockwise or anticlockwise closing
Sandwich valves
Check valves
Pressure reducing valves from 15mm to 250mm, diaphragm or pilot operated
Ball float valves from 15mm to 150mm
Air valves, single or double orifice
For valves are operated by a square headed key we now offer the revolutionary Unikey. With an ingenious 'one size fits all' head design, Unikey means operators need never be in a situation where they haven't got exactly the right key - even if the valve head is missing or damaged. Download the Unikey brochure for a full description of how it works.
Contact us to discuss your requirements on 01 450 8046.